IT in the Coronavirus era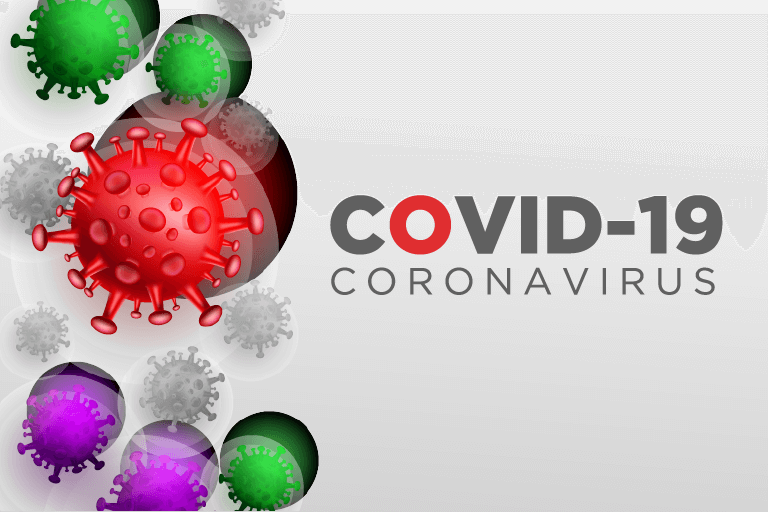 First of all, in a text related to the Coronavirus, it is important to highlight who are the real heroes of this war that is against a virus invisible to the naked eye, which are the health professionals. Especially those on the front lines, caring for infected people in hospitals or working so that fewer people become infected. You are the true heroes. Congratulations and thank you.
Trend
We are not health professionals. We are professionals in the technology area (often denoted with the acronym IT, for Information Technology), and we work daily in our own world, a technological, virtual, highly productive world, with high processing capacities and with many people who are seen as introverted (but they can also be called nerds or geeks).
Here at Visionnaire we breathe technology 24 hours a day, but not just the normal technology that most computer users already use. As we are an IT company that has
innovation in our DNA
and
visionary in our name
, every day we come across technological innovations, we try products launched first hand, we test tools and technologies that will often take more than 1 or 2 years to get into the hands of our customers. We understand that this is nothing more than our obligation, as we have to be beyond our time, ahead of our clients.
Since the beginning of 2020, the Coronavirus (COVID-19) has affected the lives of almost all the inhabitants of the planet, reaching a peak in countries like Italy, the United States and France approximately at the time this text is being written (end of March and early April).
As the consequences of the Coronavirus intensify, country by country, society changes its way of interacting, working, learning and having fun. And it adapts.
Visionnaire works with trends, and we already had a work practice well based on technology and modern concepts. We already allowed flexible and remote work (actually since our conception) even though we are in a country with so many laws and formalities that come against flexible and remote work, we already used video conferencing tools (you can be sure that we had already tested almost all of them, at sometimes I am amazed at the many options that exist, but there is a group that is 'addicted' to it at Visionnaire), we already had an
accelerated software development
process, based on modern concepts of agile methodologies, we had already migrated our entire source code base to the cloud over 7 years ago, we already used several communication tools based on technology and mobility, we already had digital signature practice in the cloud, contact tools, CRM, ERP in the cloud, digital marketing, modern website with video on Internet, infrastructure as a service (IaaS), use of software as a service (SaaS) platforms, security, redundancy, cloud backups, etc. etc. In other words, almost everything we needed to have physical independence, we already had it as a practice (but of course, there are always things to improve).
I'm not here to write that we were already 100% prepared for a possible pandemic to come (I think nobody was prepared), but to my positive surprise, and understanding the effects that are now considered 'devastating' for many sectors, in our case it was not difficult to migrate the company to this new reality.
Little Push
In late February and early March of this year, when the consequences of the pandemic began to come closer to all of us in Brazil, we had already observed that the 'Corona Virus Effect' would cause changes in all companies.
What was previously considered a 'trend' in society (all the factors mentioned above, such as remote work, use of technology, video conferencing, cloud systems, etc.), would now have a 'little push' from the effects of the virus.
Therefore, what was already a trend (with that we work every day) started to have a faster adherence, precisely because all of us (and especially our customers) were forced to adapt this time, even with policies in most companies that did not allow to modernize.
Big Push
But the 'little push' theory was brief, it didn't last more than a month. I think that by now almost everyone in almost every country has observed that the effect of the Coronavirus is overwhelming, which it is bringing along with the humanitarian tragedy that by itself would already be big, an unprecedented global crisis.
I do not want to have the intention of making pessimistic, or even optimistic, predictions about the effects of the Coronavirus, because I believe that no one would be able to make these predictions on this date, but one thing is certain, the impact is huge. In many ways the effect of the Coronavirus and the worldwide crisis that comes with it, is already being considered one of the biggest crises in our history as a modern society.
Therefore, what was a 'little push' from the point of view of 'pushing' companies and businesses into a technological world more quickly, in practice, became a 'big push', because the effects are proving greater than anyone imagined, and the society will not be the same after the Coronavirus.
B.C./A.C.
We had a Before Corona society, and we will have another After Corona society. As we are currently going through the crisis, we have no way of knowing what effects will remain on society even after the crisis, and what effects will cease to exist and return to being as before.
We will certainly win! As a society, as people, as scientists and technologists that many of us are, we will overcome this one more, but we still do not know, after the crisis, what will remain, and what goes away.
I think the A.C. world (After Corona) will look a lot like the world that we in the technology area already lived in. A dynamic world, with remote contacts, with systems and processes in the cloud, with modernism and prosperity. Technology is the gear of prosperity, and it seems that the Coronavirus came to say: "Wait, you already have everything you need for a more modern society, go ahead, don't get caught up in past concepts and policies!"
Today, in the midst of the crisis, we have to thank that we live in a technological age, we have to thank that we live in the era of Silicon Valley as the epicenter of innovation and the new Renaissance of society, we have to thank that we have so much technology and tools that facilitate our life, and right at that time we need it, they were there. Remember, at the time of the
Spanish Influenza
epidemic exactly 100 years ago, our grandparents had none of that.
I know that there is a whole controversy behind Facebook (and all the other companies and tools in the group like WhatsApp and Instagram), I know that there is a whole controversy behind Mark Zuckerberg, but we have to recognize at this time: "Lucky of us that there is Zuckerberg". How lucky for all of us that Mark Zuckerberg is not an irrational dictator and keeps all of his tools free, available worldwide. Many do not even know, for example, that WhatsApp is from Facebook, and that it is from a private company, many think that WhatsApp is a public service for society and that it comes from the government, as a water or street lighting service, but it is not. I currently see how much WhatsApp is used in Brazil, it is part of the Brazilian culture (in other countries WhatsApp didn't catch as much as in Brazil) and today I don't know anyone in my relationship network who doesn't have WhatsApp and doesn't use all the day, nobody.
Almost everyone thinks that WhatsApp simply 'exists' and that it's easy to work, but in fact it's a big, highly complex system, with a lot of hardware, software, data centers, communication links and people behind it. All of this is highly costly, highly complex, but it's free, and it's in everyone's hand. What a great luck at this moment right !?
I took WhatsApp as an example, but there are countless examples of products, services and technology companies that, at this time, are saving lives almost as much as the health sector (always emphasizing, as written at the beginning of this text, that the true heroes in this moment are the health professionals). Good that we already have an existing communication infrastructure, good that we already have internet links getting faster and faster, good that we already have computers and cell phones almost in everyone's hand, good that we already have the software to make all this work so that even the most layman can use it, good that we already had a preexisting virtual life.
IT as Protagonist
The
information age was foreseen
, and we live in the information age today, in this age IT plays a fundamental role. It is through information technology that people communicate, interact, talk, learn and have fun, it is through technology that we buy, sell, produce and innovate, it is through IT that doctors, nurses, clinicians, biologists and pharmacists are able to further enhance the results of their work. The technology is here, in times like these information will continue to help, and IT professionals are still ready to do their part.
Health professionals, thank you, you are the real heroes! As for us, IT professionals, we will remain here without tiring. Count on us.
Sergio Mainetti Jr.
Visionnaire co-founder and director