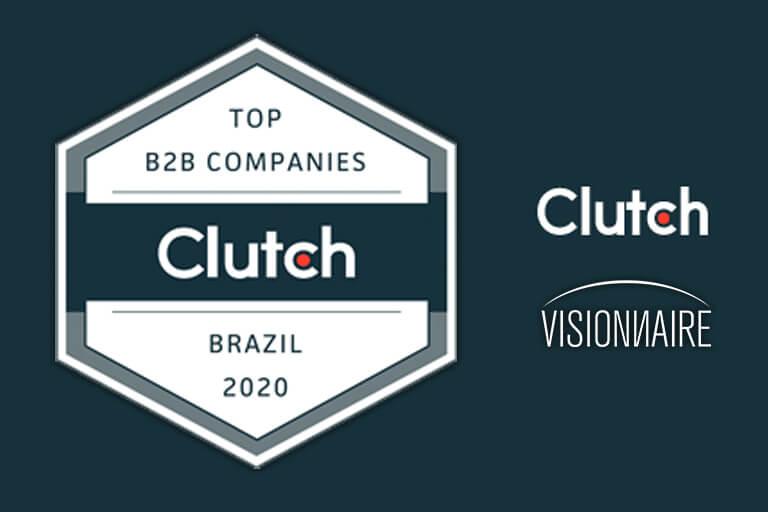 Visionnaire Technologies is a Brazilian-based software house with more than 24 years of experience in software development. We developed and delivered more than 2,200 successful projects to our clients. Specializing in corporate software, our services include custom software development, mobile app development, and web development.
Clutch is a B2B market research company that connects service providers and buyers through data and verified research. Central to their process is client reviews. In this unique process, analysts have spoken directly with many of our clients and learned more about the services we provided, as well as technological capabilities, results, and business acumen. With an overall 4.8 rating, we've seen strong results for Clutch's extensive research process. We are thrilled to be considered one of the top app developers in 2020.
Our clients' participation made this award possible, and we want to thank them for their time and honest feedback. Below is an excerpt from a recent review, along with a project summary:
"Their quick understanding of the business and the ability to allocate resources was impressive." – General Director, Klasse! Executive Search
For Klasse! Executive Search, we developed an internal recruitment system that focused on hunting management and the strategic analysis of people in an automated way. Supporting their business, we acted as a development partner.
"We are very happy to have been named a Top Latin America Software Company! We've been working for more than 24 years focused in software development, with more than 2,200 successful projects delivered to more than 200 clients. Thank you Clutch for the award!" – Sergio Mainetti Jr., CEO, Visionnaire.
Thank you to everyone who contributed to our success. We look forward to continuing to grow our platform on Clutch and collecting more reviews.