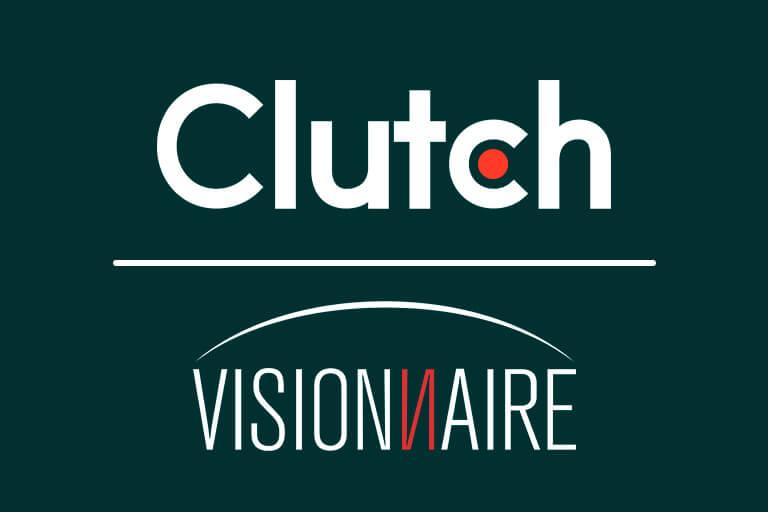 Technology development has taken an
important lead
in the modern business world. Without the proper developments, companies could be putting themselves at a loss from gaining their fullest potentials.
However, tech product development can be complex, time-consuming, and difficult to build without the necessary skills.
That's where Visionnaire comes in. With our years of expertise and experienced skill set, our clients can be guaranteed that with us along their side, all their project needs can be met in an efficient and successful manner. With our constant dedication to our clients, it brings us great joy to see our first client review on
Clutch
.
Clutch is a DC-based B2B site that uses client reviews and ratings to rank solution providers. Due to the structure of Clutch's ranking criteria, client feedback holds a very strong presence in building a company's profile on the platform.
Our first review on Clutch comes from TecBan, a financial self-service solutions provider. We helped them build and develop a software solution for many of their projects. As a result of our engineering services, our client now has a product that has improved from the past and can handle higher loads of financial transactions.
"We had a healthy partnership, which helped in these moments of mistakes and lessons learned." - Coordinator, TecBan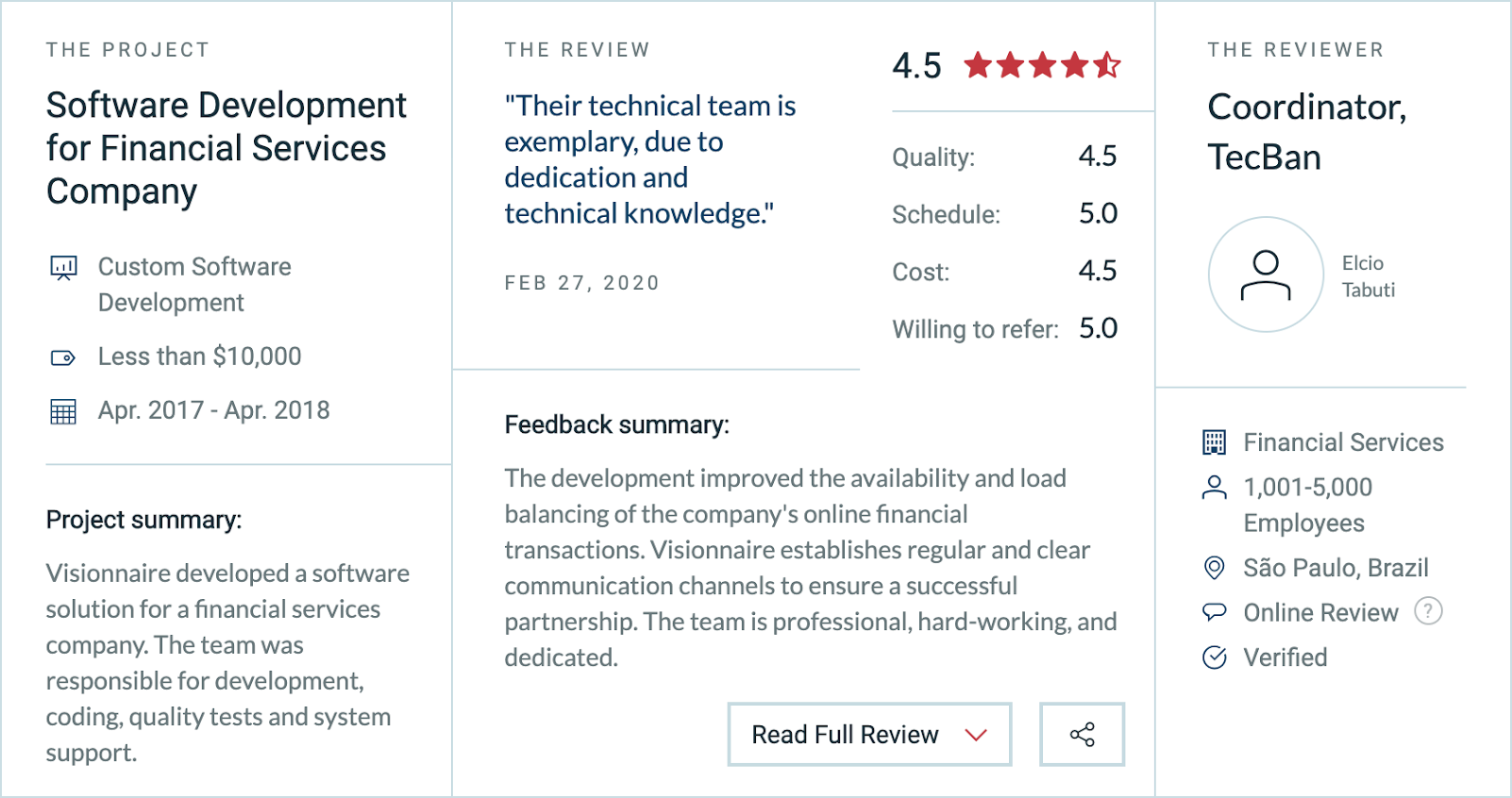 Clutch also hosts an additional sister site, The Manifest is a supplemental platform for businesses to use. This platform
includes lists of companies
organized by geographic regions and industry sectors, in order to match businesses with solutions providers with more ease.
Technology development can be a difficult industry to navigate through, but with our help, our clients can focus on building their company instead of the little details associated with tech development. Whether it be digital marketing or software development, we are there to always support our clients to be at their best. If you would like to learn more about our work, or are interested in collaborating with us on a future project,
please contact us!